At Royal Queen Seeds you can pay by bank transfer (through internet banking or by telephone). Once you have placed your order, we will send you the following bank details: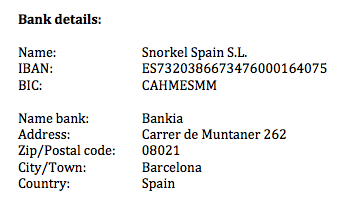 You will also receive an order number, please make a note of this as it's important for the next steps.
Take the order number as well as our bank details to your local bank or via your bank's online banking service and ask /choose to send a payment.
Enter the account number, IBAN and BIC / Swift codes where appropriate. In rare cases your bank may also ask for an address, you may contact customer services for this information.
Enter your name and order number in the section marked "Additional Information".
When an order is placed a final amount is shown, please enter this as the amount to be transferred. Please do not select for the transfer costs to be shared or paid by the recipient as this will cause your payment to be rejected.